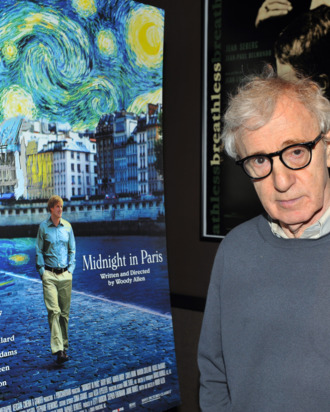 Photo: New York Daily News Archive/2011/Daily News L.P. (New York)
When we challenged our readers to craft a haiku paying tribute to a character from one of Woody Allen's films, we knew you wouldn't disappoint. Now, after reading through almost 200 submissions, we are both impressed with your wit and eager to rewatch the Woodman's entire oeuvre. Still, only one commenter could win the Allen-signed poster for Midnight in Paris, and it's AmusedObserver, who crafted this next-level ode conflating two of our favorite little bits from Annie Hall's Hollywood party scene:
You see Jeff Goldblum?
Back then, only a notion
Today, a concept!
Congratulations, AmusedObserver … and as for the rest of you, if only we had more posters to give away! You all brought your haiku A-game, as predicted, so stay tuned for more Vulture contests to come.