Amy Winehouse Remembered [Updated]
Family and friends react to the singer's tragic death yesterday.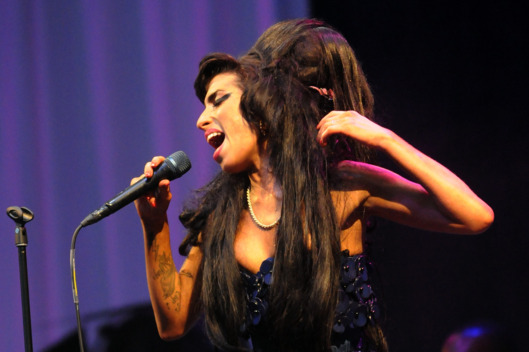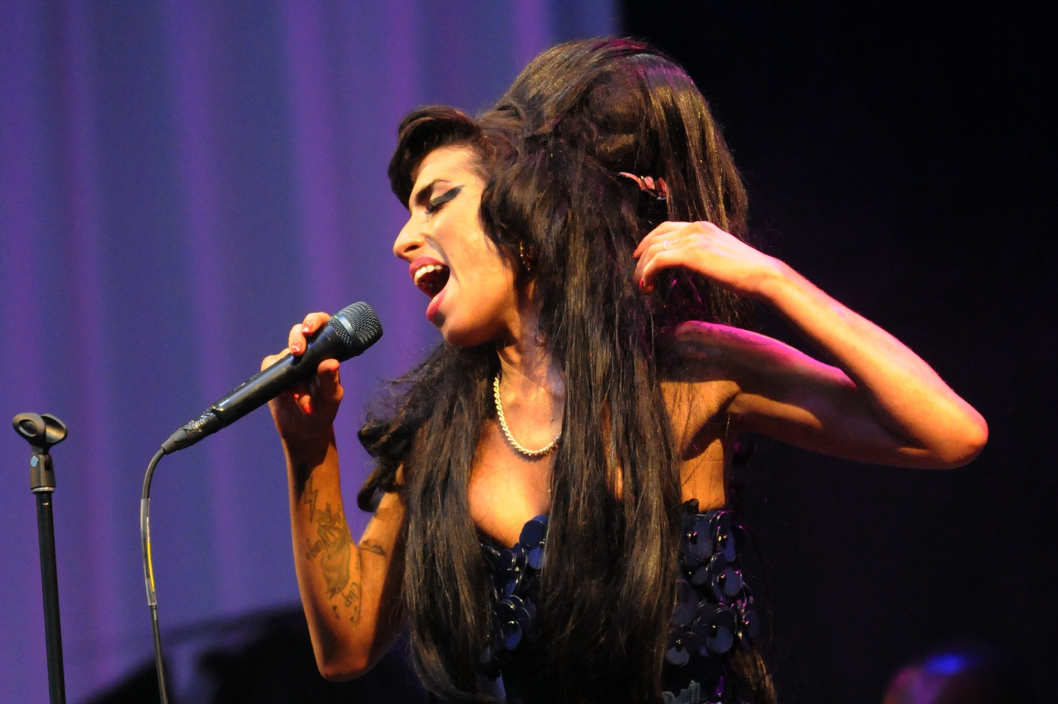 In the wake of yesterday's news that singer Amy Winehouse was found dead in her London home, friends, family, and fans have been putting out their eulogies to her. Here we collect just a few:
A spokesman for her father, and jazz singer, Mitch Winehouse: ''Everyone involved with Amy is shocked and devastated." The family has since released an official statement that read: "Our family has been left bereft by the loss of Amy, a wonderful daughter, sister, niece. She leaves a gaping hole in our lives."
Kelly Osbourne, a friend of Amy Winehouse's, tweeted: "i can't even breathe right my now im crying so hard i just lost 1 of my best friends. i love you forever Amy & will never forget the real you!"
A statement from Hawley Arms, a Camden pub Amy was known to frequent: "We are shocked and deeply saddened by the news of Amy's death. Apart from her extraordinary musical talent, she was a special person with a good soul and this should not have happened. We feel privileged to have known her and we will sorely miss her.''
Mark Ronson, who produced many of Winehouse's biggest hits, including "Rehab": ''She was my musical soulmate and like a sister to me. This is one of the saddest days of my life.''
American singer Carole King, whose song "Will You Love Me Tomorrow" Winehouse covered for the movie Bridget Jones: The Edge of Reason: ''She did such a beautiful performance on it. I'm just grateful she gave that gift to Gerry (Goffin, the song's co-writer) and me and to the world. I just really hope that she's found peace now wherever she is.''
British singer Lily Allen also went to Twitter: "Its just beyond sad, there's nothing else to say. She was such a lost soul, may she rest in peace."
Friend and fellow tabloid regular Courtney Love, whose husband Kurt Cobain also famously killed himself at the age of 27, speaking to Rolling Stone: "I'm not even going to say, 'Waste of glorious sublime talent,' which I feel. I'm fucking gutted. I tried with her, I tried twice."
Tony Bennett, who needs no introduction: "Amy Winehouse was an artist of immense proportions and I am deeply saddened to learn of her tragic passing. She was an extraordinary musician with a rare intuition as a vocalist and I am truly devastated that her exceptional talent has come to such an early end. I was honoured to have the opportunity to sing with her."
Mother monster Lady Gaga to her Twitter fans: "Amy changed pop music forever, I remember knowing there was hope, and feeling not alone because of her. She lived jazz, she lived the blues."
Idol success Kelly Clarkson: "I'm incredibly sad. I didn't know her but I met her a few times and got to hear her sing before she blew up. She was a beautiful and talented girl. I'm angry. What a waste of a gifted person. What a shame she saw no hope and continued living her life in that manor [sic]. I have been that low emotionally and mentally and that is overwhelming. I keep asking myself why some of us are spared and the others are made examples. I'm very angry and sad. I don't know why it's bothering me so much. Sometimes I think this job will be the death of us all, or at least the emotional death of us all ... My thoughts and prayers are with her friends and family. I am so sorry for your loss. I pray for peace in your hearts."
Regardless of the cause of death, a great talent has been lost. The final note goes to American rocker and Paramore lead vocalist Hayley Williams: "Just read about Amy Winehouse. Can't believe it. She'll never truly be gone cause have you heard that voice? Rest In Peace Amy."
Fans, friends and family react to Amy Winehouse's death [Telegraph UK]
Amy Winehouse Tributes [BBC]
Amy Winhouse Paid Tribute By Russell Brand, Kelly Clarkson, More [MTV]