BBC America Picks Up Tom Fontana Period Drama
'Copper' is set in New York in the 1860s.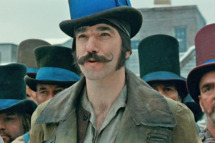 BBC America is getting into original programming, rather than just importing the British shows fancy people claim to love. The network has ordered Copper, a period drama about an Irish police officer in Five Points, New York, in the 1860s. Yes, that's the neighborhood Gangs of New York was set in, too. Copper comes from co-creators Tom Fontana (Oz, Homicide, TV legend) and Will Rokos (Southland), whose police shows actually could translate well into a historical format: The shows focus more on the psychological and socialized aspects of investigations rather than the strictly scientific (or salacious) parts. Between this and Hell on Wheels, the 1860s are having quite a day.