Celebrities and Storm Troopers: Photos from the First Days of Comic-Con
Storm Troopers, Power Rangers, 'Twilight,' Buffy, and Hugh Jackman.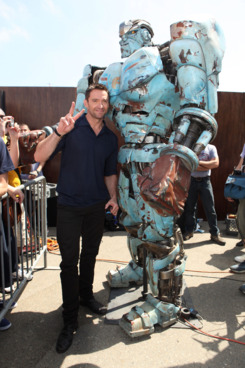 Comic-Con, that great annual nerd festival that takes place in San Diego, kicked off yesterday. Since then, Twilight fans have screeched loudly and asked after Robert Pattinson's back muscles; Ridley Scott has opened up about his next movie and so has Robert Rodriguez ; Nicolas Winding Refn talked up Christina Hendricks and unveiled a new, great trailer for his movie Drive. And while all of that has been going on, there have also been great, great, great people watching. Only at Comic-Con do you get celebrities, regular people sporting very detailed costumes, and celebrities posing with regular people sporting very detailed costumes. Take a look.