A Timeline of Dirty Dancing Pop-Culture References, From Full House to Crazy, Stupid, Love
For 24 years, saying "nobody puts Baby in a corner" has been a surefire applause line.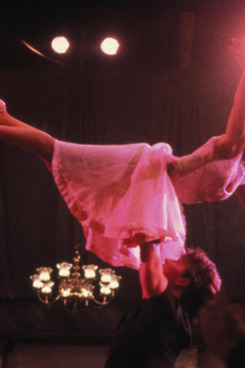 Halfway through the romantic comedy Crazy, Stupid, Love, cocktail bar Lothario Jacob (Ryan Gosling) reveals his secret no-fail seduction move. We won't give it away except to say that (1) it hinges entirely on the 1987 film Dirty Dancing, and (2) if you're a lady, it would work on you. Nearly 25 years after its release, Dirty Dancing is experiencing a pop-culture revival — and yet, unlike most campy eighties rom-coms, it never really went away. Here, a timeline tracing the film's evolution from naughty punch line to universal object of nostalgia.