Highlights of Hogwarts: Harry Potter's Best Spells, Coolest Creatures, Saddest Deaths, and More
Dobby, we're still crying.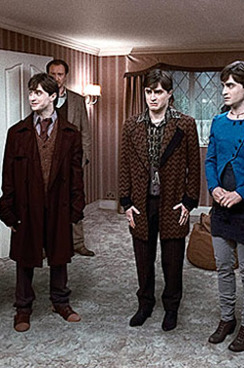 Harry Potter and the Deathly Hallows Part 2, the final installment of the Harry Potter series, arrives in theaters tomorrow with Sturm und Drang, life-and-death stakes, and enough action sequences to leave Hogwarts looking like it barely survived the Blitz. Amid all the big explosions and dramatic climaxes, it's easy to lose sight of the smaller moments, the lesser magical creatures, and the low-stakes spells that kept the Harry Potter universe robust and compelling over seven books and eight movies. So, on the occasion of the end, we put He Who Shall Not Be Named to the side in order to acknowledge some of the smaller stuff: the best transformations, the most awkward talks, the missing grandparents, and more. Please, add your own favorites in the comments.