Pusha T and Tyler, the Creator Team Up in the Name of a Popular Energy Drink
Hear their collaboration, "Trouble on My Mind."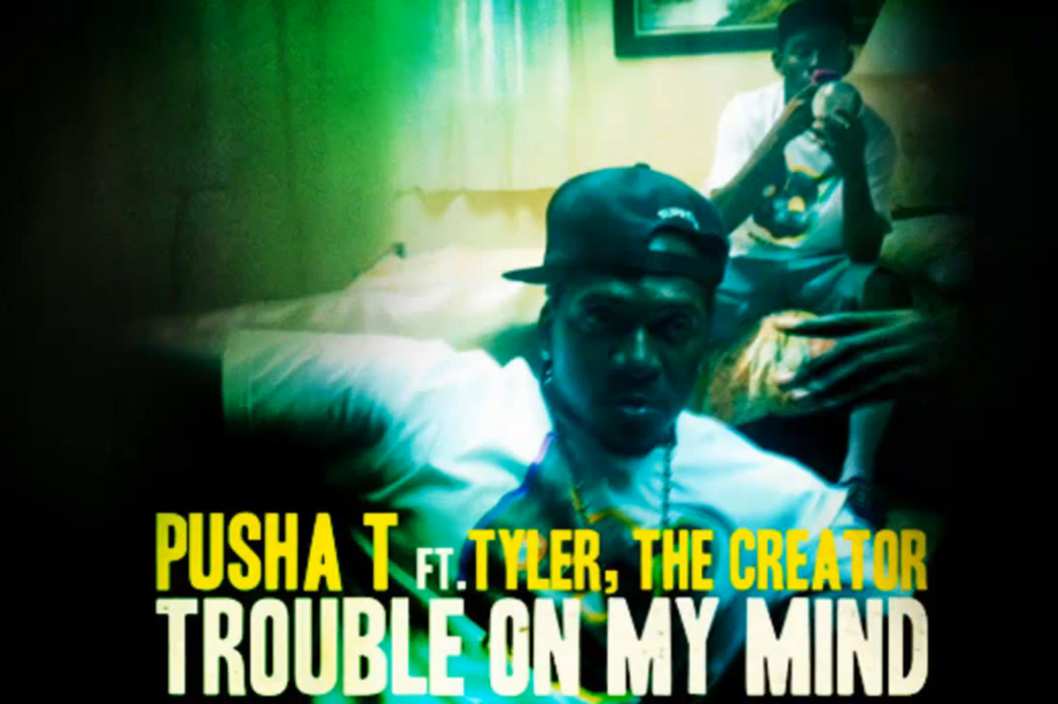 Last month, L.A. Weekly reported on the video shoot for "Trouble on My Mind," a new Pusha T song featuring Tyler, the Creator. The pairing of Internet catnip Tyler with Kanye's favorite crack-rap traditionalist alone was enough to get everyone excited; even better, the stills from the shoot showed Pusha dressed up as his new pal, down to the cutoff shorts, striped knee-high socks, and kitty T-shirt. The song itself was slated to premiere today but was actually released late Friday, via its sponsor Red Bull, and that did not make Pusha (who is also including it on his upcoming mixtape, Fear of God 2: Let Us Pray) very happy. Representative tweets: "Oh really??? People dropping music without letting me know???? U think that right?? U think I'm happy abt that??"; "U thirst buckets just couldn't wait til Monday huh???????? U could ruin a wet dream..."; "S/O to @redbull for dropping "TROUBLE ON MY MIND" feat. @fucktyler" (uh, guess he calmed down eventually).
As for the track, it's the kind of spare, ominous Neptunes beat Pusha's been murdering for a decade-plus, so it's no surprise he acquits himself quite well. Tyler's delivery is more idiosyncratic, which for the most part works out great for him. It also means pairing him up with someone as solid as Pusha could have made his flow sound ungainly in comparison. In practice, though, that's not a concern; batting cleanup here, Tyler flexes that trademark bass vocal to great effect, reminding us all over again that he sounds 20 going on 200. Also, stay tuned: The video's supposed to drop this week.
Pusha T's 'Trouble On My Mind' Feat. Tyler, the Creator Debuts: Listen [Billboard]