Rosie O'Donnell and Jerry Lewis Talk Razor Blades, Has-Beens at TCA
"The Schick Intuition Razor is the best thing that's happened to women since the Tampax multi-pack."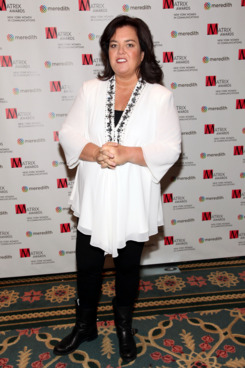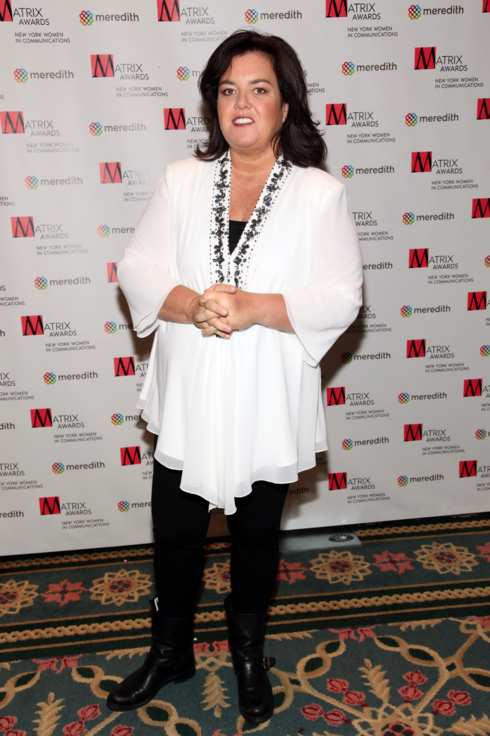 Rosie O'Donnell and Jerry Lewis are both known for being, well, quotable when microphones are placed in front of them. So when they both held press conferences within an hour of each other Friday at the semi-annual TV Critics Assocation press tour — he for an upcoming documentary on Encore, she for her new OWN talk show — journalists here braced for the verbal barrage, and they didn't disappoint (though sadly, there was no Donald Trump bashing).
The 85-year-old Lewis was easily the feistier of the two, using his roughly 30-minute appearance with critics to riff on everything from reality shows to the state of the movie business. He dissed most American Idol alumni as "McDonald's has-beens" (whatever that means), and lectured Hollywood for choosing quick profits over producing grand, lavish entertainments. "The spirit of [being a] child has been sucked out of the industry," Lewis said, adding his disdain for the trend of making content available on every platform imaginable. Hollywood "has destroyed itself ... by putting all of their product on the stupid goddamned phone!" he said. "You're gonna put Lawrence of Arabia on your goddamned [tiny] screen?" He also told the audience that he refuses to abbreviate the word television, saying "I don't use the term. It's not 'TV,' it's a miracle. It's entitled to respect." But while it might seem like Lewis was cranky, he actually came across as simply punchy, as well as very self-aware. "Old people get crotchety," he admitted. "I'm old." And Lewis did have nice things to say on at least one subject: He called Jim Carrey "the most brilliant physical comedian we've ever had."
By comparison, O'Donnell was extraordinary level-headed in her session (perhaps because, as she informed the audience, she's currently taking Effexor). There were no digs at the Donald, no mention of the insanity that is the debt ceiling debate. The closest she came to stirring the pot even slightly was when she mildly complained about her former employers at Warner Bros., who kept pushing her to do more blatant product placements during the era of The Rosie O'Donnell Show. "In year five and six, Warner Bros. would say, 'Do you think you could eat a Lean Cuisine during the show and then say how much you like it?' I was like, 'No. Why?' 'Well, we could get some money from them.'" That doesn't mean O'Donnell will shy away from some shilling during her new OWN talker; she just wants it to be for products she personally uses. "Like not for nothing, and they really get too much free stuff from me, but here it is: The Schick Intuition Razor is the best thing that's happened to women since the Tampax multi-pack ... I don't really know how I've lived without it before it was invented. So I would like to do Schick Intuition Razor production numbers, you know. I would like to have Broadway show people 'get a Schick.'"