Sherwood Schwartz: Why TV Addicts Mourn Him
"He was the first TV comedy writer I knew by name," says 'Cougar Town' co-creator Bill Lawrence.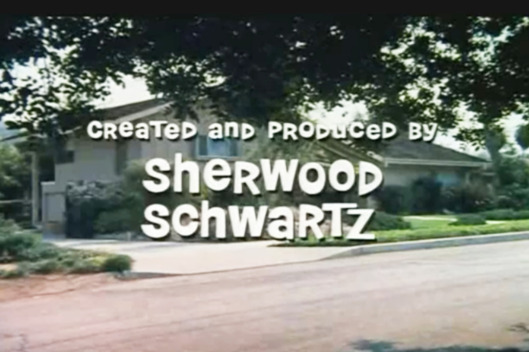 Yesterday's passing of Gilligan's Island and The Brady Bunch creator Sherwood Schwartz at the age of 94 certainly doesn't qualify as a tragedy: He lived a long, rich life filled with success and the love of family, friends, and fans (as he notes here). And yet, when the news of his death broke (over Twitter, of course), there was a palpable and somewhat surprising sense of loss for pop-culture junkies who count themselves as Gen X-ers or baby-boomers. And that's because, while Schwartz wasn't a beloved actor or legendary director, for many of us he was the original "showrunner" — before we even knew what that word meant. Like Sid and Marty Krofft or the Children's Television Workshop, his name was seared onto our kiddie eyeballs as evidence that the characters we loved on the small screen were the products of one person's imagination. After all, besides the Brady clan looking up and down at each other from within their tic-tac-toe prison cells, what's the one image you remember from each episode of the show? "Created and Produced By Sherwood Schwartz," plastered over a still picture of the Bradys' A-frame mid-century abode at 4222 Clinton Way. "He was the first TV comedy writer I knew by name," Cougar Town co-creator Bill Lawrence told Vulture.
Long before Dick Wolf or David E. Kelley started calling themselves "brands," Schwartz — we're betting almost entirely by accident — managed to turn his two successes into TV institutions whose cultural relevance far outlasted their prime-time runs (three seasons for Gilligan's, five for Brady). Syndication was a big part of the equation: Back in the days when kids didn't have 150 channels to choose from, or the Internet, afternoons meant flipping past Donahue and game shows to get to syndicated repeats of wacky, broadly appealing comedies such as the ones Schwartz produced. Hardly monster hits in their initial runs, Brady and Gilligan's became after-school staples for millions of kids and preteens (including more than a few latchkey children looking for substitute parents). When cable came around in the early eighties, Superstation TBS and Nick at Nite kept the shows alive for another generation of kids.
But it wasn't just syndication that kept Schwartz's creations culturally relevant. Much as Gene Rodenberry kept Star Trek alive — and made it bigger after its original run — Schwartz capitalized on the never-ending nostalgia for his late sixties/early seventies shows by mounting reunions and spinoffs. While Gilligan's had at least two animated offspring, and three prime-time movies (one with the Harlem Globetrotters!), Brady Bunch was most Trek-like in its afterlife. There was the cartoon, the variety show, the TV movies, and two ill-fated series with the Brady kids all grown up. Then, in the nineties, Paramount rebooted Bradys with a big-screen movie adaptation that recast the original clan but kept their characters (emotionally) stuck in the seventies; it was a shrewd move that both poked fun at the show and acknowledged people's lingering warmth for it. The last Brady movie, in which the gang took over the White House, came out in 2002, nearly 30 years after the original series signed off the air. Even though Schwartz only had two significant hit shows, he turned both into icons, and thus became an icon himself. As The Office showrunner Paul Lieberstein told Vulture via-email, "There was no one who shaped my childhood more. I could easily draw you a map of Gilligan's Island and a floor plan of the Brady Bunch house — and I'm not even sure if my own childhood home had two stories."