Teen Wolf Got Renewed
MTV finally has a scripted success.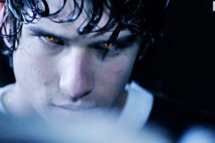 MTV struck out with Skins, but at least it's got one notable scripted success it can brag about: Teen Wolf, which the channel renewed for a second season today. The werewolf drama was MTV's highest-rated new show over the 2010-2011 season. Congratulations, barely clothed lycanthropes!