The Resuscitation of Creem Magazine Isn't Going So Well
The cult rock mag's revival is on shaky ground.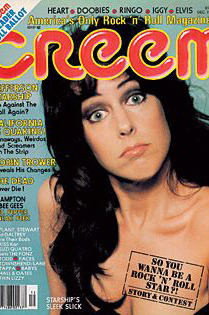 The rebirth of Creem magazine — the idiosyncratic rock publication that flourished in the seventies under the stewardship of Lester Bangs, and was given second life via exposure in Almost Famous — was publicly announced earlier this summer, with a September launch date targeted. Well, looks like that is not actually going to happen!
The New York Times checks in on the legal troubles behind the scenes at Creem (which the New York Observer had reported on back in 2007) and finds there to be little in the way of resolution. Jason Turner, the 42-year-old chairman of Creem Media Inc., tells the Times he's planning a quarterly edition along with a record label, a concert series, and a satellite radio station. But it's unclear whether he actually owns the intellectual property: Chris Carter, an L.A. radio D.J., and J. J. Kramer, a lawyer and the son of the original founder of Creem, both have legal claims to the rights. Meanwhile, past employees aren't getting paid, a fact Turner explains by saying "We are in start-up mode, so the timing of things shifts." Ultimately, Turner insists things are on track for Creem, and that an announcement in the next month will "[lay out] the business units and the bigger vision and the management and the people and everything." At least for now, however, you can continue getting your irreverent rock criticism from Better Homes and Gardens.