This Weekend's Concerts, From Lady Gaga to Prince
Plus: Dave Matthews Band, Ted Leo, Sum-41 ...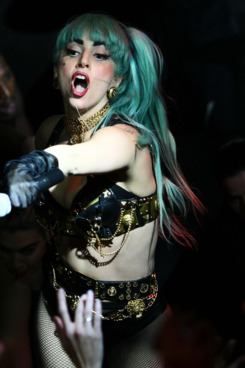 Is your heart telling you to attend summer concerts, in all their outdoorsy glory, but your brain is telling you to avoid waiting in line for 25 minutes to pay $11 for a Bud Light? Here's a solution: Just click through Vulture's weekly concert roundup, now deep in summer show season with photos of Aloe Blacc, Dave Matthews Band, Lady Gaga, Limp Bizkit, Megadeth, Prince, SBTRKT, Screaming Females, Sum 41, Ted Leo and the Pharmacists, the Vaccines, and Weezer. As always, feel free to drink along at home while wearing flip-flops.