This Weekend's Concerts, From Pitchfork Fest to Sir Paul McCartney
Plus: Dolly Parton, Stephen Marley, Kanye West, Erykah Badu, Snoop Dogg, and more, in our weekly concert roundup.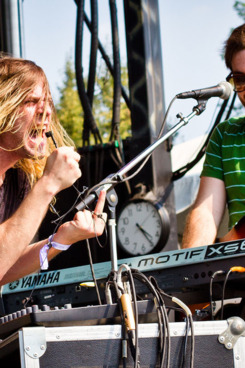 Most eyes (and ears) were turned to Chicago this weekend as the likes of Ariel Pink, Animal Collective, Deerhunter, Odd Future, and TV on the Radio invaded the second city for the annual Pitchfork Music Festival. But there was a lot of action in New York, too, from the Black Angels and Titus Andronicus at the Village Voice's 4Knots Festival, to Kanye West and Busta Rhymes's surprise appearances at the Brooklyn Hip-Hip Festival. Also on deck: Erykah Badu, Dolly Parton, Snoop Dogg, Emmylou Harris, Stephen Marley, and Paul McCartney's big Yankee Stadium show. Check 'em out!