Vulture Bytes: iPad Coffee-Table Books, AutoTune Your Own News, and GIFs Made Real
Mash-ups with a Monty Python feel, and more.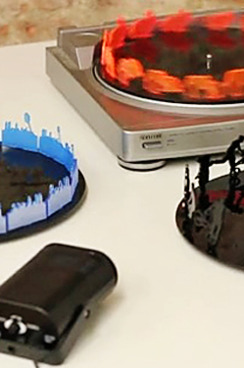 We're getting animated this week. The gadgets, apps, and hacks in the queue: mash-ups with a Monty Python aesthetic, GIFs you can put on your coffee table, an iPad-app-slash-coffee-table book, an AutoTuning of your news, and a way to reclaim the iPhone's most infuriating delay.
As always, VultureBytes@gmail.com is waiting to welcome you and your tips with open arms.