Which of 2011's Many Onscreen Talking Animals Is Right for You?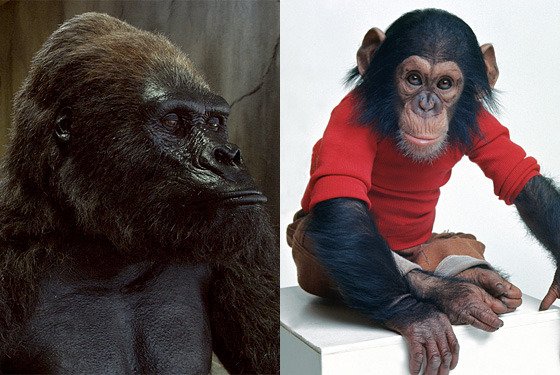 Talking animals are often a staple of animated films, but in 2011, they're everywhere you look. This weekend alone, you've got talking monkeys both real (in the documentary Project Nim) and voiced by Nick Nolte (in the Kevin James comedy Zookeeper), and there's plenty more where they came from; suffice it to say that if the pound were a multiplex, a whole lot of screen animals would be vying for your affection right about now. Luckily, Vulture is here to help! Fill out our comprehensive pet-owner questionnaire, and you'll soon find the talking animal that's right for you. (And don't worry: They've all had their shots.)
Photo: Zookeeper: Photo courtesy of Columbia Pictures, Nim: Photo Courtesy of Roadside Attractions.