Breaking Bad Will Call It Quits After 16 More Episodes
They'll air over one to two seasons starting next year.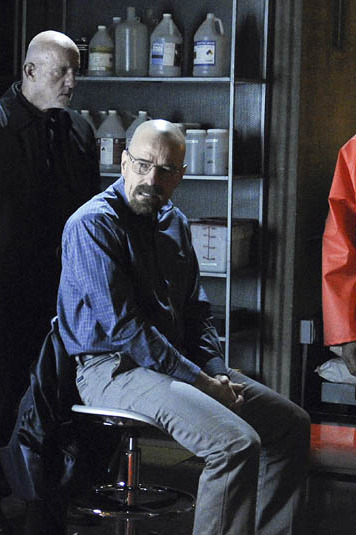 There's no need to call Saul: Vulture hears that AMC and Breaking Bad producer Sony Pictures Television have ironed out their financial differences, reaching a deal to produce sixteen more episodes of the Emmy-winning drama beyond the current fourth season. The order will bring the Bryan Cranston–starring show to an end sometime in 2012 or 2013. The uncertainty over the show's finale date is only because there's said to still be discussion over just how AMC will air the concluding sixteen hours of the show — as one extended season or, as seems much more likely, two shorter-than-usual seasons. AMC has spent the summer in a major juggling act, figuring out ways to keep costs under control in the wake of a blockbuster deal with Mad Men creator Matthew Weiner and rising production costs overall. Breaking Bad creator Vince Gilligan had said he could only see making thirteen more episodes of Breaking Bad, while AMC started talks with Sony requesting the series end with fewer than thirteen, but the parties finally settled on sixteen.

[UPDATE] Here's what Gilligan had to say in the AMC press release about the deal:



"It's a funny irony — I'd hate to know the date of my own last day on earth, but I'm delighted to know what Walter White's will be (episodically speaking). This is a great gift to me and to my wonderful writers. It's knowledge which will allow us to properly build our story to a satisfying conclusion. Now, if we don't manage to pull that off, we've got no one to blame but ourselves. Breaking Bad has been a dream job these past four years. Working with the best cast and crew in television has no doubt spoiled me for future projects. I'm lucky to get to work with them on sixteen more episodes, and I will always be grateful to both AMC and Sony Television, who from the beginning, believed in our show and supported me creatively and professionally. We have been able to take risks with Breaking Bad which would not have been possible on other networks."