Hurricane Irene Hits Dismal Weekend Box Office
The Help leads pack; total take set to miss conservative $80 million estimate.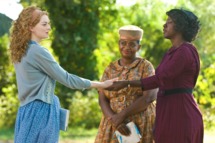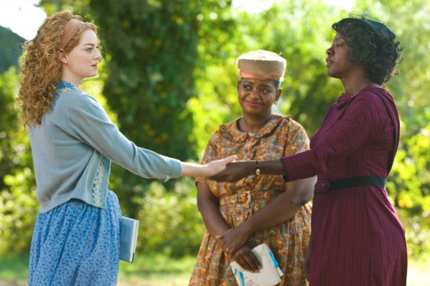 The weekend box office raked in relatively puny ticket sales — fallout from extensive theater closings on the East Coast in the path of Hurricane Irene — with only two movies topping $10 million. Granted no one expected wonders, but conservative estimates had the weekend's overall take at around $80 million, and a bit of back-of-the-napkin math has these contenders collectively falling well south of that mark. Below, the full lineup.
• Race-and-sexism-tackling The Help held onto its dominance of the box office this weekend earning $14.3 million, putting it on track to pass the $100 million-mark next week.
• Zoe Saldana's Colombiana with $10.3 million.
• Don't Be Afraid Of The Dark with $8.6 million.
• Rise Of The Planet Of The Apes with $8.6 million.
• Smell-o-flop Spy Kids 4D earned $5.7 million.
• Paul Rudd's "uplifting" comedy Our Idiot Brother brought in $5.7 million — it's CinemaScore C+ grade is certainly not helping.
• The Smurfs, Fright Night, Conan The Barbarian, and Crazy, Stupid, Love all pulled in below $5 million. [Deadline]