The Fug Girls Rate the True Blood Characters' Fashion Sense
Should Sookie incorporate more vampire-friendly separates? And what to do about Bill's pinky ring?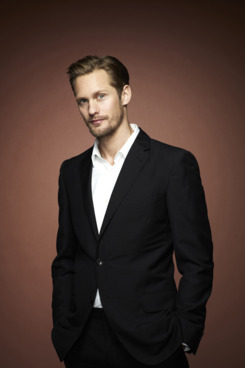 The area in and around Bon Temps, Louisiana — True Blood's fictional HQ — is famous for a lot of things: a rockin' bar that only occasionally breaks out into weird orgies; a portal to Fairyland; an unusually comprehensive array of supernatural visitors the likes of which make Twilight look like the soft-rock ballad of vampire series; and a whole lot of bloodshed. Maybe that's why the town is not known for being a hotbed of fashion. You can't spend too much time fussing on your outfit when your blood-sucking quasi-boyfriend is under the control of a centuries-old witch. Then again, as Lafayette would say, bitch, please. A little carnage is no reason not to keep it cute. Please join us as we rank the residents of Bon Temps on whether they're surviving it all with style. Ten means they're doing swell, and one means they … well, this time we'll avoid the easy pun.