Hip-Hop BFFs: Rating Rap Music's Most Intimate Friendships
Is anyone's friendships better than Jay-Z and Kanye's?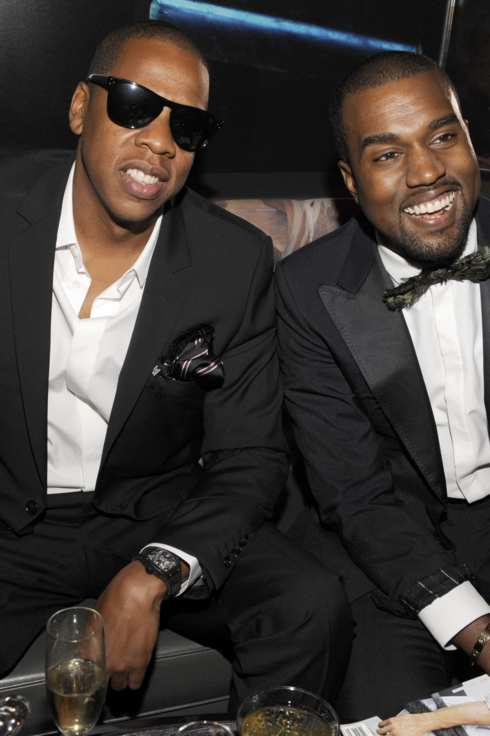 Next week, when Kanye West and Jay-Z release their collaborative album Watch The Throne, it'll mark the pinnacle of modern hip-hop's highest-profile BFFship, a shining beacon of bro-dom at an elite level. But is Kanye and Jay-Z's relationship the closest hip-hop has yet seen? Sure, the pairing can't be matched when it comes to star wattage — but hip-hop's always been rife with remarkably intimate collaborative relationships, and the rest of the field should not be overshadowed just because 'Ye and Jay have a ton of money. That's why Vulture's broken down nine other industry friendships — through numerical analysis, along with general exhibitions of lovey-dovey-ness — and determined just who are rap music's two bestest friends that anyone can have.
*A few big ground rules: Official duos were not considered. This list is strictly about two dudes who are primarily famous for their individual careers but whose undeniable pull toward one another brings them together, again and again. Also, this is about rapper-rapper relationships, not producer-rapper relationship; the latter is a whole other ballgame. And numbers of collaborations (which means total number of times the two have appeared on the same track) are approximate because, come on, these are rappers — even they themselves don't know how much material they've released.

BEGIN SLIDESHOW