Which Stormy Movies Will You Be Watching — or Avoiding — This Weekend?
'The Day After Tomorrow,' or 'Singing in the Rain'?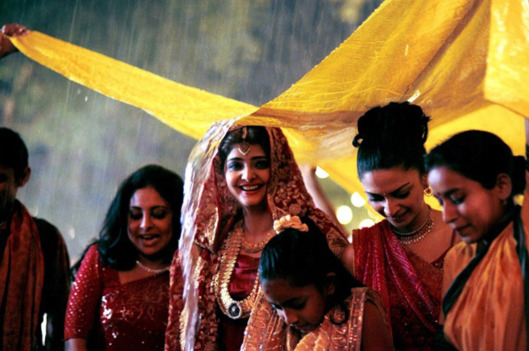 So Hurricane Irene is upon us, and between stockpiling supplies and getting one's "go bag" in fighting form, some essential storm prep has fallen through the cracks: What should one watch during a hurricane? (Other than the storm itself once the power goes out, of course.) Is it better to embrace the rain and go for precipitation-friendly films, like Singing in the Rain, or Monsoon Wedding? Stay neutral with just a storm-connected film, like Key Largo? Or let the cabin fever go wild with rain-negative films, like The Perfect Storm or The Day After Tomorrow? Is there an ultimate hurricane movie you'll be watching this weekend? Or a scary storm film you'll be assiduously avoiding?