Which Movie Stars Would Get Your Vote for President?
Do you dream of a Damon/Affleck ticket?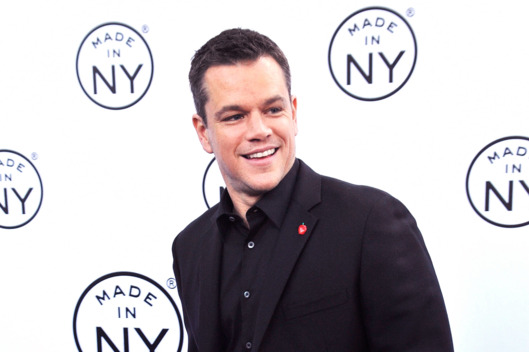 Michael Moore has long urged Democrats to take a page from the Republican playbook by running a famous celebrity for president, and now he's set his sights on Matt Damon, who has a long history of political activism and charity work. "I think that he has been very courageous in not caring about who he offends ... and if you want to win, the Republicans have certainly shown the way — that when you run someone who is popular, you win," Moore said. We put it to you, then: Would you vote for a very dreamy Matt Damon/Ben Affleck ticket? (Even if you wouldn't, you must admit that there's something so right about the idea of Jennifer Garner as a vice-president's spouse.) Or are you more partial to the many other celebrities who have recently teased their political ambitions, like Dwayne Johnson and Roseanne? Let us know, and feel free to cast your vote for a write-in like Tom Hanks, Oprah Winfrey, or even Kyle Chandler.