The Men of Whisker Wars Rate Famous Screen Facial Hair for Vulture
"I think this is an off day for Gandalf, because his beard looks a little ratty-tattered. Whereas Dumbledore is flossing clean."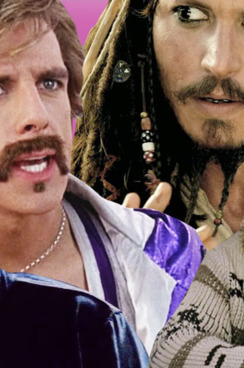 A while back, Vulture took a look at the voluminous beards of the music world, and it was such an enriching experience, our thoughts quickly turned to the beardos of the silver screen. Could Dumbledore's beard surpass Gandalf's? When it comes to bushy mustaches, do Borat, Daniel Plainview, and Groucho Marx rate highly? To find out the answers to these burning questions, we turned to Jack Passion, Myk O'Connor, and Miletus Callahan of IFC's new facial-hair reality competition, Whisker Wars, who fortunately agreed to put aside their inherent bias in favor of Tom Selleck ("That's the original mustache, and anything else is just a pale comparison," noted Passion) in order to help us figure out which screen mustaches and beards should come out on top. Who's "flossing clean," and whose mustache screams "rape van"? Click through to find out!