Pusha T Rounds Up Kanye West, Young Jeezy for 'Amen'
The trio gives praise to their bank accounts.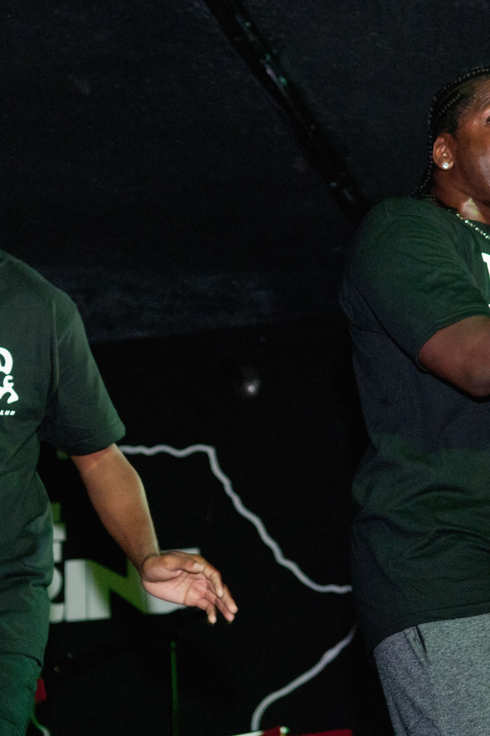 Following last month's collaboration with Tyler, the Creator comes another stormy (it opens with the sound of thunder) Pusha T track: "Amen," featuring Kanye West and the now-Bieber-approved Young Jeezy. The song is a single off the Bronx rapper's upcoming debut EP, Fear of God: Let Us Pray (which is being released on Kanye's G.O.O.D. Music imprint; a mixtape of the same name came out in March). The track opens with a prayer and then a West verse; he begs forgiveness for his sins while offering that "dollars make sense," naturally. As the chorus suggests ("Please Lord, yeah, it's gettin realer every day / Niggas killin' niggas, starving acres they can't find no yay / See at first they roll around and their bills they cannot pay / So some be trapped and some be dying, bow heads and let us pray / Amen"), it's kind of hard out here for a pimp, and if West, Pusha, and Jeezy are only trying to get paid, thank you very much, it's because the circumstances are dire. "Amen" is working a fairly familiar equation: blasphemy plus Louboutin call-outs times dollars to the nth power equals soul-selling, but the track's got brooding strings and drum loops (that recall a close, but no cigars "H.A.M." revision) that make everything feel claustrophobic and menacing — though not quite enough so to distract from the song's core formulaic qualities. Less generic: a Pokemon reference toward the song's end.