This Weekend's Concerts, From Death Cab to Death From Above 1979
Plus: Donald Glover as Childish Gambino, the Rapture, Nas, and more death!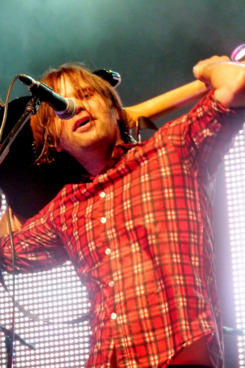 In this particularly grim installment of Out on the Weekend, bands like Death Cab for Cutie and Death From Above 1979 collide and leave behind a messy, guitar-strewn Trail of Dead (who are also in this week's slideshow). Also included are snapshots of less macabre acts, from Rakim and EPMD dropping rhymes all over Central Park to Erykah Badu and Nas at Rock the Bells on the opposite coast, and tons, tons more. Check it all out in a safe and non-deadly manner!