ABC Family Kills Chloe King, Green-lights Amy Sherman-Palladino Pilot
'Make It or Break It' got renewed, too. Phew!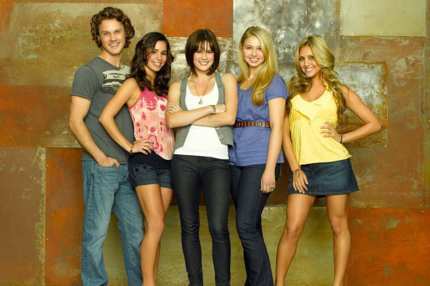 ABC Family announced its new lineup today, picking up most of its series but kicking poor Nine Lives of Chloe King to the curb. Teenage members of an ancient race of cat-wizards just don't have the same kind of draw as leggy deaf girls (Switched at Birth), panicky teens being stalked by a ghost or something (Pretty Little Liars), or people earnestly talking about sex every five seconds (The Secret Life of the American Teenager). Make It or Break It got picked up for another season — at last, sighed those of us who know the delicious joys of the bitchy-gynmansts drama — and The Lying Game got picked up, too. ABC Family also announced four new pilots it put into production, including one from Amy Sherman-Palladino called Bunheads, about a Las Vegas showgirl who "impulsively" marries a guy and moves to his hometown, where she starts teaching at his mother's dance school. It's Miss Patti: The Early Years, sighed those of us who know the delicious joys of one of the weirder characters on Gilmore Girls.