Take Our Quick Boardwalk Empire Refresher Course to Prep for Season Two
Atlantic City is a complex place: Let's review where we left Nucky, Chalky, Lucky, the Commodore ...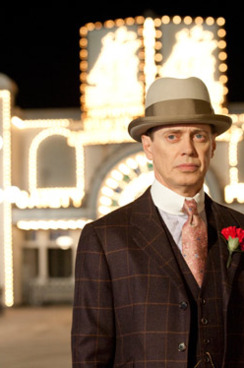 When Boardwalk Empire ended last December, there were at least five major plotlines at work, and about as many characters involved in each one of them: Boardwalk the show and the actual boardwalk are groaning under the weight of all that's going on. Season two premieres this Sunday on HBO and, after nine months, you could be forgiven for struggling to remember not just who's who, but who betrayed whom, who shot whom, who wants to shoot whom, and who hasn't seen Paz de la Huerta naked. But Vulture is here to help you get back up to speed with a refresher course on the plot hydra that is Boardwalk Empire.