Charlie Sheen Comes Tantalizingly Close to Setting a Ratings Record for Comedy Central
But a dude who plays with puppets is still No. 1.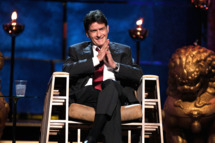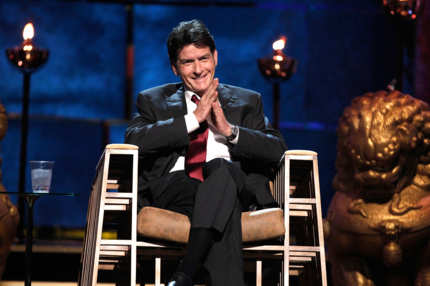 Charlie Sheen may be a ratings draw, but he's no dummy. Literally. While he came close, Sheen's presence at the center of the Comedy Central Roast was not enough to break the network's all-time viewership record set by puppeteer Jeff Dunham. The latter's 2008 Christmas special drew 6.8 million viewers, while Monday's grilling of Señor Ganando brought in 6.4 million pairs of eyeballs in the 10 p.m. hour. (Dunham's latest special premieres Sunday on the channel.) While he didn't break the all-time viewing record, Sheen did hand Comedy Central its best-ever tune-in for a roast, nearly doubling the 3.5 million folks who watched the Donald Trump roast earlier this year and easily surpassing the previous roast champ, Jeff Foxworthy, who attracted 6.2 million potential rednecks in 2005. By the way, final Nielsen numbers for Monday's Sheen-free return of Two and a Half Men are in, and the half-hour did even better than first thought: It averaged 28.7 million viewers and a 10.7 rating with those under 50. Okay, you can go back to not caring about Charlie Sheen and Two and a Half Men now.