The Best Frozen Moments From This Year's Emmys
A stunned Melissa McCarthy, an unamused Hugh Laurie, and Kyle Chandler at his Coach-iest.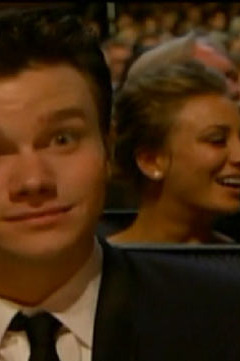 There were many big moments that flew by in this year's Emmys — the welcome upsets, the funny speeches, the confounding Canadian a cappella group providing an encomium to Tom Bosley — but there were some that needed to be slowed down to truly be appreciated. As such, we stopped time throughout the ceremony to capture expressions that spoke volumes louder than any acceptance speech or comedy bit. Whether instances of joy (Melissa McCarthy), confusion (someone wake up Lorne Michaels!), or Jack Benny–like timing (Mrs. Steve Levitan, everybody!), here are our twenty favorite captured moments from the night's big show.