Vulture's Fall TV Preview: What to Watch and What to Flee From
The good, the bad, the middling.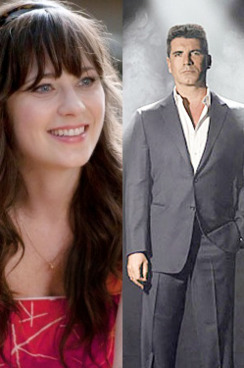 The fall TV season begins next week, when the CW premieres its new shows, and continues on through the autumn. This season's new offerings include reboots, Mad Men knockoffs, sitcoms about hip chicks, sitcoms about bitter middle-aged dudes, shows with dinosaurs, shows with airplanes, shows with dead people. Some are good, some are bad, some are middling, some will be swiftly canceled, and some will, with a bit of luck, become series you love. We here at Vulture have watched all the pilots and divided them into categories, keeping in mind that TV series often hit their stride a couple of episodes after their pilot. Those categories are: shows we're unreservedly excited about; show's we're excited about, but with reservations; shows we're nervous about; and shows for which we harbor no hopes at all. (Here's looking at you, Last Man Standing.) Happy watching.
Related: Check out features on some of Fall's biggest shows in NY Mag's 2011 Fall Preview.