Fox's New Girl Is a Hit
Zooey, tip your adorkable hat.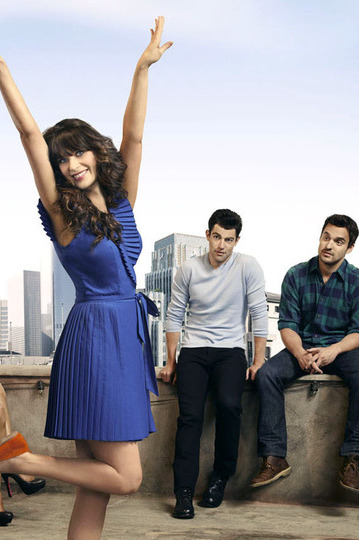 Turns out Fox's New Girl isn't just adorkable, she's a mass-appeal audience magnet, at least for one week. Tuesday's premiere of the new comedy starring New York Magazine cover gal Zooey Deschanel launched to fairly incredible Nielsen ratings, averaging 10 million viewers and a 4.7 rating with folks under 50, while increasing on its Glee lead-in on both counts. While the total audience figures were solid, what's really eye-popping about New Girl is how it did with the younger crowd. Its 4.7 demo rating is actually bigger than the 4.2 ABC's Modern Family debuted with in 2009 (though MF was a self-starter, while New Girl had the advantage of a Glee lead-in). New Girl was also the No. 1 show for all of Tuesday night with viewers under 50. More ratings shortly, including a solid debut for CBS's Unforgettable and a marked decline for Glee.