Let's Play 'Mel Gibson Writing a Jewish Hero Movie Is Like Who Doing What?'
Fill in the blanks!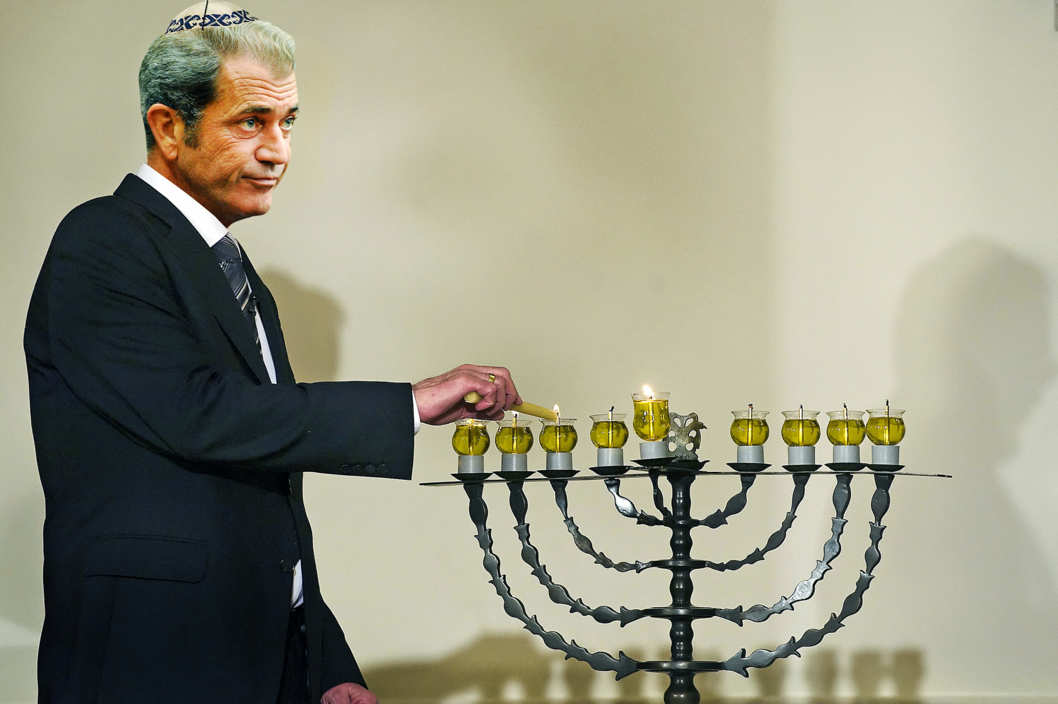 Mel Gibson, who has been known to launch into an anti-Semitic tirade in his time, has picked his next project: a biopic of heroic Jew and Hanukkah giver Judah Maccabee. This remarkable piece of truth that is so much stranger than fiction — why do you even try fiction, why do you even try! — has already inspired actor Josh Malina to joke on Twitter that this is like hiring John Galliano to direct Yentl. And one of our commenters joked that Mel working on a film about the Maccabees is like hiring Chris Brown to play Tina Turner in a remake of What's Love Got to Do With It. So! Let's actually turn this thing into a game, in the form of "Mel Gibson directing the story of Judah Maccabee is like ______ doing ____."

Here are some suggestions to get you started:
Mel Gibson directing the story of Judah Maccabee is like ...
Madonna starring in The Hydrangea Story!
The Gallagher Brothers providing couples' counseling!
Kanye West directing the Taylor Swift biopic!
Tom Cruise starring as Sigmund Freud!
R. Kelly managing a Brownie troop!
Tracy Morgan starring in The Normal Heart!
Mel Brooks redoing Triumph of the Will! (Note: This example offensive only to Nazis.)
Your turn!