Justin Bieber Sent Lil Wayne a Pretty Solid Birthday Present
Hear his cover of "How to Love."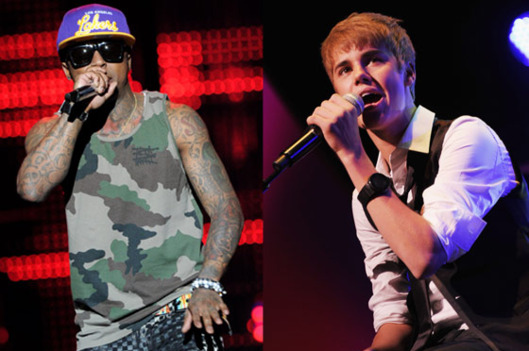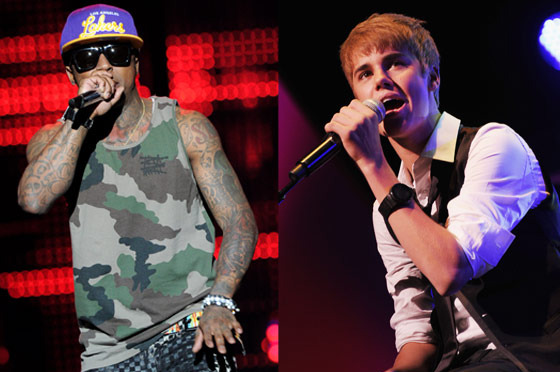 So, Lil Wayne turned 29 yesterday! (Fun-ish fact: Lil Wayne and Gwyneth Paltrow share a birthday. Now you know.) Happy Birthday, Wayne! If you, like Vulture, forgot to send a really awesome present, don't worry; Justin Bieber was on top of it. Young Biebs tweeted out a remix of Wayne's oft-maligned hit single "How to Love" late last night, with an obligatory birthday greeting. Okay, hear us out: Even if you weren't a fan of the slightly dull original, you might enjoy this cover. In fact, this cover might explain why many Wayne devotees weren't particularly jazzed on the single. This is actually a Justin Bieber song! Granted, Biebs tries a lot harder in his version: We're talking harmonies, a meandering guitar riff, and even a brief appearance by Shawty Mane (that would be Bieber's rapping alter ego, though this breathy verse maybe only counts as half-rap). But it sounds natural, even as Biebs switches back and forth between his signature falsetto and his rapidly deepening regular register. It's certainly more interesting than the original. Anyway, the song's an above-average 29th birthday present, so credit to Biebs on that. He's really killing it with the grand gestures this week.
Justin Bieber Covers Lil Wayne's "How To Love" [Idolator]