Katie Holmes Is How I Met Your Mother's Slutty Pumpkin
She'll be guest-starring on the show, as the character with that nickname.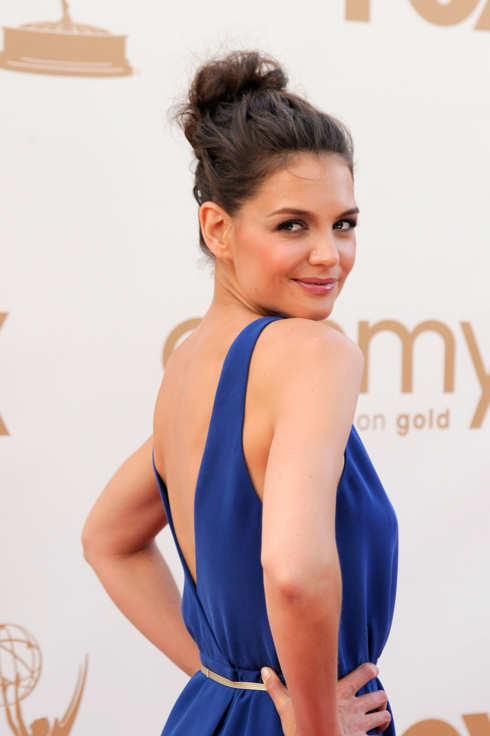 Forgive us, Tom Cruise, but we're just reporting the facts: Katie Holmes is a Slutty Pumpkin. Or, to be precise, Vulture has learned exclusively that Mrs. Cruise has agreed to play a promiscuous Jack-O-Lantern next month on a special Halloween episode of How I Met Your Mother. In case you're not up to speed on your HIMYM lore, the Slutty Pumpkin is a character first referenced early on during the show's freshman season — a potential love interest Ted met at a Halloween party one year but then lost touch with. Earlier this month, creators Craig Thomas and Carter Bays revealed to us that the character would finally be unmasked this season but couldn't yet say who would be playing the part. Now that said pumpkin has been found, Thomas is psyched: "Katie is a lovely and talented actress, which is why we've saved for her perhaps the most classily named character in our show's history," he says, adding that the role was "literally six seasons in the making." Holmes, whose last role on a weekly TV series was a guest turn on ABC's Eli Stone back in 2008, will next be seen in the upcoming Adam Sandler feature Jack and Jill.

Related: How I Met Your Mother's Creators Give the Scoop on the New Season
Related: Vulture's How I Met Your Mother Recaps
Related: The Showrunner Transcript: How I Met Your Mother's Carter Bays and Craig Thomas on Last Night's Finale and Their 15-Year Partnership