Lady Gaga's Scatting Is Surprisingly Not Embarrassing
Hear her duet with Tony Bennett, "The Lady Is a Tramp."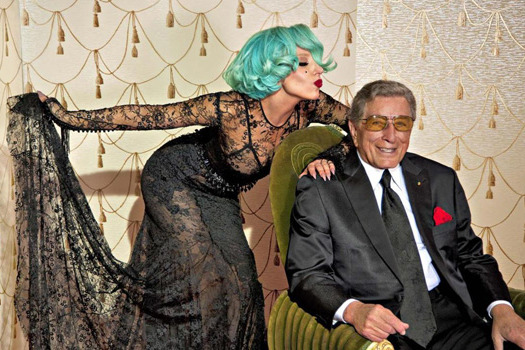 Gay Talese's New Yorker profile on the Tony Bennett–Lady Gaga recording sessions did not bode that well for the final product: Gaga was drunk, hitting on Bennett, and throwing random Yankees references into "The Lady Is a Tramp." Talese also took great care to phonetically transcribe Gaga's new jazz patois: "Eye-ha never bother with people I hay-yate," she sings at one point, along with "oimens" and "poils" for "ermine and pearls." Not exactly a promising read. Happily for Gaga, the duet is a song, not a poem, and the official track sounds pretty convincing to Vulture. Sure, there are zany parts — the Yankees bit made it in, plus some tipsy yelling here and there on the part of Gaga — but the, uh, Lady has the sassy, slightly show-tune-y voice down cold. It works! Unless Gaga decides to pay tribute to Disney's Lady and the Tramp with the costuming (we fear dog suits), this collaboration can go in the "success" column. Consider this a free pass to drink whiskey during all your sessions, Gaga.