Oscar Futures: And We're Off!
Summer is really over, so the Oscar race begins.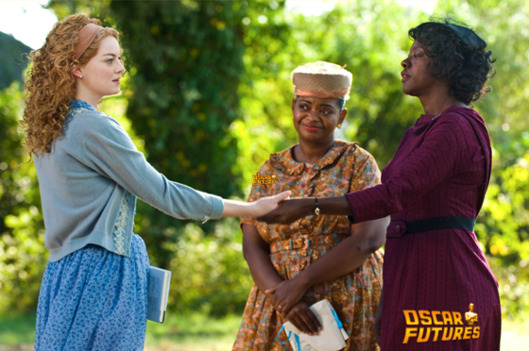 Every week between now and January 24, when the nominations are announced, movies and stars will help themselves — or sometimes, hurt themselves — in the Oscar race. Vulture's Oscar Futures will listen for insider gossip, comb the blogs, and out-and-out guess when necessary to track who's up, who's down, and who's currently leading the race for a coveted nomination.
Best Director
UP: Woody Allen (Midnight in Paris). He hasn't been nominated in this category since 1995's Bullets Over Broadway, and his only Best Director win came in 1978 for Annie Hall. Allen's long overdue for another nod, and what better time to reward him than during his biggest success ever?
DOWN: Roman Polanski (Carnage). "It feels like almost anyone could have directed it," sniffed the Playlist.
CURRENT PREDIX: Woody Allen (Midnight in Paris); Stephen Daldry (Extremely Loud and Incredibly Close); David Fincher (The Girl With the Dragon Tattoo); Michael Hazanavicious (The Artist); Steven Spielberg (War Horse)
Best Actor
UP: Leonardo DiCaprio (J. Edgar). There's no clear front-runner in this category yet, which makes DiCaprio's still-unseen Hoover performance the one everyone is afraid of.
DOWN: Ryan Gosling (The Ides of March). Ides is no longer Gosling's sure-thing ticket to a nomination, but at least it frees him up to concentrate on a dark-horse bid for Drive …
CURRENT PREDIX: George Clooney (The Descendants); Leonardo DiCaprio (J. Edgar); Jean Dujardin (The Artist); Gary Oldman (Tinker, Tailor, Soldier, Spy); Michael Shannon (Take Shelter).
Best Actress
UP: Viola Davis (The Help). Some have questioned the decision to run Davis in Lead rather than Supporting, but it's smart for her to get out in front of the movie's big box-office wave.
DOWN: Rachel Weisz (The Whistleblower). In its fourth weekend of limited release, Weisz's tough-sell drama is fading fast.
CURRENT PREDIX: Glenn Close (Albert Nobbs); Viola Davis (The Help); Meryl Streep (The Iron Lady); Charlize Theron (Young Adult); Rooney Mara (The Girl With the Dragon Tattoo)
Best Supporting Actor
UP: Nick Nolte (Warrior). Savvy Oscar pundits like Stu VanAirsdale and Kris Tapley are all coalescing around Nolte's ravaged performance.
DOWN: Jim Broadbent (The Iron Lady). The Daily Mail reports that in one scene, "Sir Denis's ghost, in pink turban, taunts his wife, puts on loud music, blows a party stream in her face and does a Monty Python-style silly walk." Oh dear.
CURRENT PREDIX: Kenneth Branagh (My Week With Marilyn); Jim Broadbent (The Iron Lady); Albert Brooks (Drive); Nick Nolte (Warrior); Christopher Plummer (Beginners)
Best Supporting Actress
UP: Jessica Chastain (The Help). This is Oscar's least crowded category, perhaps because Chastain herself has hogged roughly 80 percent of the supporting actress roles this year. If she gets a nod for one of them, it's likely to come from The Help.
DOWN: Andrea Riseborough (W.E.). Scathing reviews out of Venice have severely curtailed this movie's awards hopes, unless the Weinsteins adopt a What.Ever. attitude.
CURRENT PREDIX: Bérénice Bejo (The Artist); Sandra Bullock (Extremely Loud and Incredibly Close); Jessica Chastain (The Help); Vanessa Redgrave (Coriolanus); Octavia Spencer (The Help)