See Amy Poehler As 30 Different Alter Egos
See her as everything from mustachioed professor to giant-sored prostitute to grande dame in these makeup tests from the 1998 'Upright Citizens Brigade' TV show.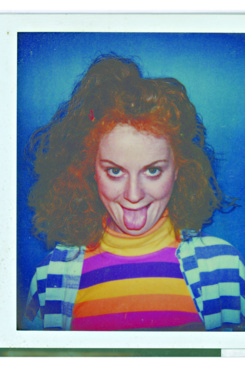 In honor of the fifteenth birthday of the Upright Citizen Brigade theater, this week's issue of New York Magazine contains a fascinating oral history of the comedy troupe turned comedy empire. Part of that history: Back in 1998, UCB had a television sketch show that ran for three seasons on Comedy Central, and starred founders Amy Poehler, Matt Besser, Ian Roberts, and Matt Walsh. The four hardly ever appeared on the show as themselves, and the following slideshow proves it with a series of Polaroids capturing 30 of Amy Poehler's makeup tests. See a very fresh-faced Poehler dressed up as a cheerleader, a pre-Snooki Jersey girl, Cleopatra, someone with the herp, and many more looks, each and every one of them delightful.