Rihanna Found Love at a Disappointing Rave
Hear "We Found Love."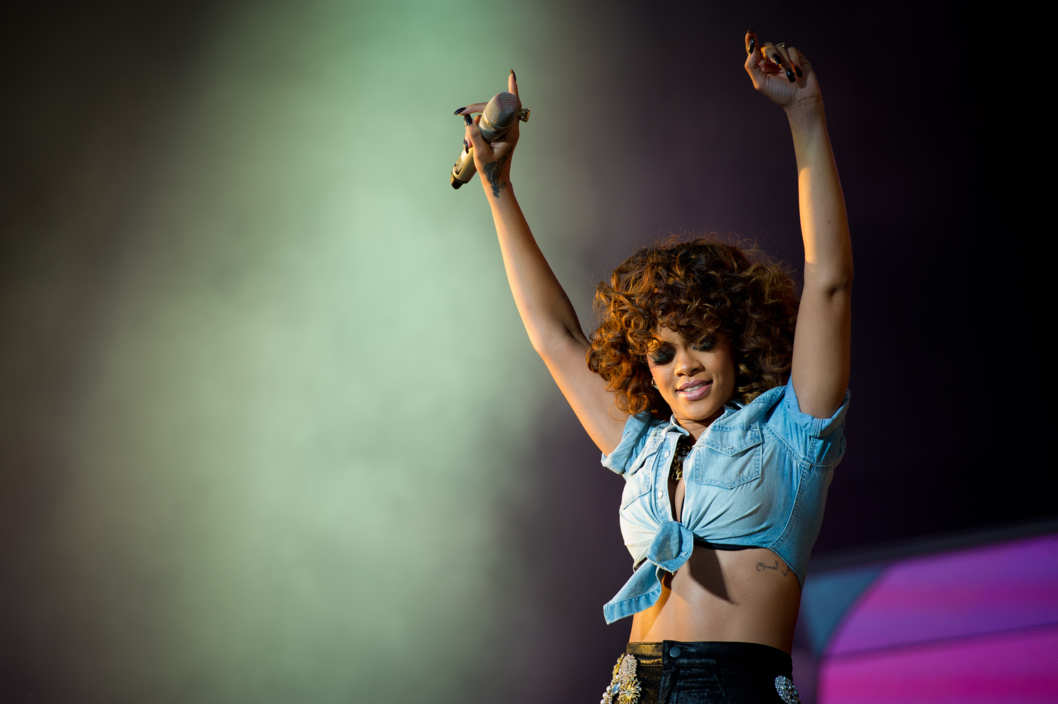 Rihanna is releasing a new album! This fall! (November 21, to be exact, if you're trying to make some sort of countdown calendar for home use.) While you're trying to locate your chain-mail Daisy Dukes, allow us to drop another bomb: Her new single is already out. "We Found Love," the Calvin Harris–produced track from the forthcoming, as-yet-untitled album, debuted on radio and Facebook this morning. Harris's electro fingerprints are all over this one — it plays like a straight house track, with some dreamy Rihanna vocals added in over the beat. Beyoncé is not the only one who can experiment with her singles, apparently. We're assuming the "hopeless place" she's singing about is some crazed warehouse party where this kind of music makes sense; still, kudos to Rihanna for making a lasting connection at a rave. Seems like people are usually too distracted by glowsticks (or drugs) for that kind of thing to go down.
New Music: Rihanna F/Calvin Harris - "We Found Love" [Rap-Up]