Ryan Gosling Explains That Street Fight (and What He Wore)
"I had just come from the gymnasium."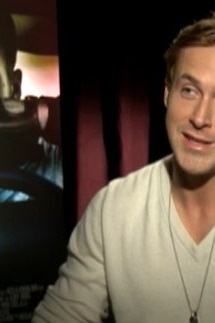 Ryan Gosling claims to rue the day that he famously interfered in a New York City street fight, an incident that was captured and disseminated via viral video last month. "I'm embarrassed," he told MTV. "I should have just kept my nose out of it." Sure, he helped to stop a painting theft, but to hear Gosling tell it, the thief was apparently trying to steal a piece of artwork that he had loved and long coveted. "Which means the guy was a fan, and so he wanted the painting so bad he had to steal it because he couldn't afford it. So he finally steals the painting and he's getting his ass kicked by his hero, and then the guy from The Notebook shows up and makes it weirder. The whole thing, nobody wins. Nobody won." You won, Ryan Gosling. "I did not win." Then maybe your stylist won, for convincing you to venture out in public wearing a striped tank and makeshift manpris? "I had just come from the gymnasium." Settled!