What Do You Make of The Office's 'New Boss'?
Was it as anticlimactic for you as it was for us?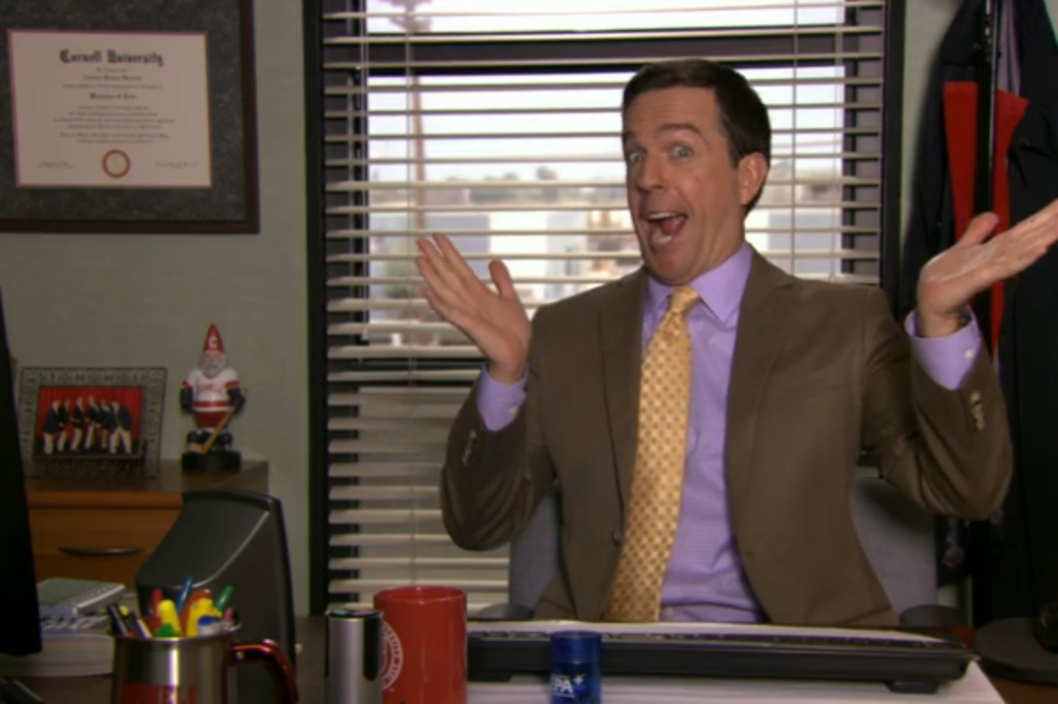 Last night's Office season premiere was James Spader's first episode as a regular — and Andy Bernard's first episode as the boss. NBC had been hyping up the "mystery" of who would take over as branch boss at Dunder Mifflin HQ in the wake of Steve Carell's exit, but the selection of Ed Helms's Andy seems a little anticlimactic. His character's the most like Michael Scott's: anxious, desperate to be liked, inept in several areas. Is The Office blowing an opportunity to really change up its chemistry by putting someone like Kelly in charge? If James Spader's character Robert California is there all the time, and he's the CEO, does branch manager even seem relevant? Are you satisfied with the choice to put Helms at the, er, helm? Or just mad that you've spent any time whatsoever thinking about who would make a good fake boss for a fake company?