The X Factor Isn't the Only Simon Cowell Show He Hopes Takes Off This Month
Game show 'Red or Black?' looks for a U.S. home.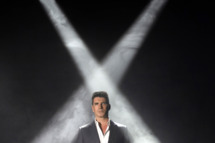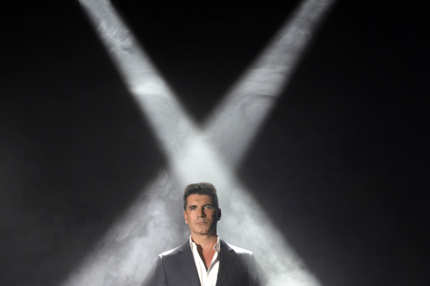 With The X Factor finally set to debut in the U.S. tomorrow, Simon Cowell is already thinking about his next big import. Vulture has learned that late last week, Cowell's Syco production banner and ITV Studios pitched multiple networks on a Stateside version of the big bucks U.K. game show Red or Black?. Cowell first told us about the project last spring: It's basically roulette, but with lots of elaborately produced challenges. Contestants try to win $1 million by correctly predicting the outcome of said stunts; the final outcome depends on a single spin of a wheel. Last spring, Cowell predicted the show might be sold within a few weeks; instead, U.S. broadcasters opted to see how it performed in the ratings abroad. So how'd it do? Well, Britain's ITV1 aired the series over seven nights earlier this month, and the first two episodes scored massive tune-in (nearly 30 percent of the U.K. audience). However, by the end of its run, Red or Black? had lost almost half its viewership, and there was also some controversy surrounding a player who turned out to have a criminal record. Caveats aside, overall Red or Black? has been one of the biggest hits this year across the pond, and Vulture's spies say at least a few network chiefs are seriously mulling a purchase. Look for a decision on the show's U.S. fate by month's end.