This Weekend's Concerts, From Fleet Foxes to Nicki Minaj
Plus: Girls, Cults, Kreayshawn, Panda Bear, and Gaga.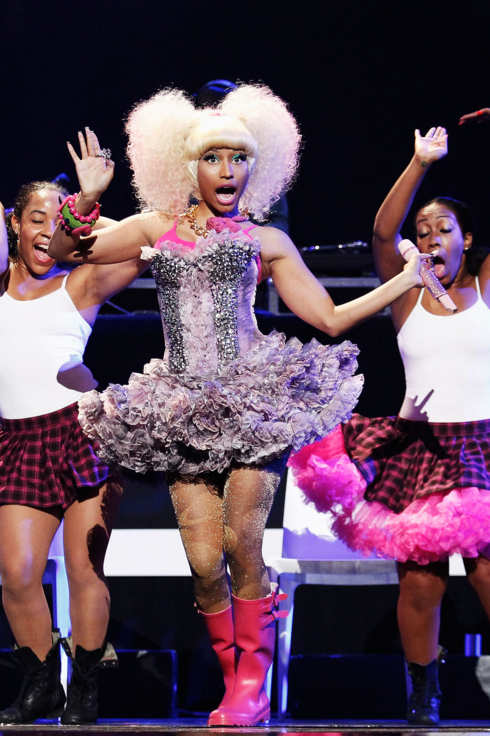 While the East Coast, New York played host to many a cool indie show this weekend (think Girls, Fleet Foxes and Stephen Malkmus & the Jicks), no one can do it quite like Vegas. The iHeartRadio Festival exploded this weekend at the MGM Grand with performances by, like, every major pop star of the 21st Century. Click through for photos of Girls, Fleet Foxes, Spank Rock, Dale Earnhardt Jr. Jr., Cults, Kreayshawn, Stephen Malkmus & the Jicks, Nicki Minaj, Yuck, Company of Thieves, Panda Bear, The Hold Steady, David Guetta, Steven Tyler, J. Lo and, yes, Gaga.