Whitney, Prime Suspect, Charlie's Angels, and Person of Interest: What Did You Think About Last Night's Debuts?
Did 'Whitney' live down to your expectations?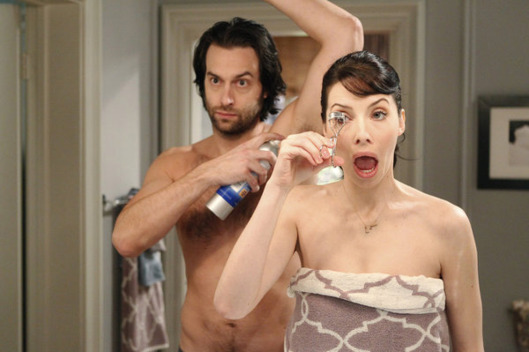 What'd you think of last night's new shows? After an endless stream of ads and promos, Whitney finally made its debut — its shrill, laborious debut. Prime Suspect, after considerably less promotion, also debuted, featuring Maria Bello's serious hats and some gritty police work. Charlie's Angels fell somewhere in between, combining both crime-solving and the tarting up of oneself. And then there was the high-concept Person of Interest, featuring a bearded, somnambulant Jim Caviezel and a twitchy, creepily omniscient Michael Emerson, still more or less channeling his Benjamin Linus character from Lost. Lowbrow comedies, highbrow dramas, and one attempted reboot: Is Prime Suspect worthy of the name? Is Whitney long for this Earth? Are Charlie's Angels heaven sent? And do you have any interest in Person of Interest?