Glee vs. YouTube: Who Did 'Somewhere' Best?
Vote for your favorite version of the 'West Side Story' classic.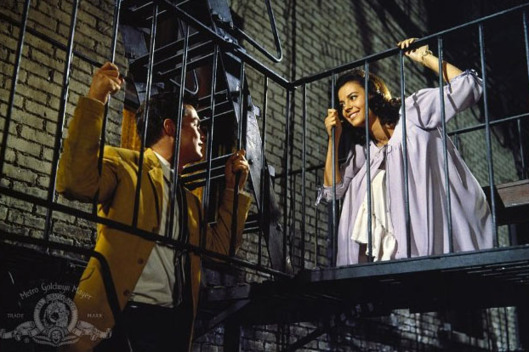 Last night's Glee was light on the music and heavy on the drama. And by drama, we mean auditions for the school musical, West Side Story. Poor Kurt was deemed not quite macho enough to play Tony, but Rachel turned in a stellar audition with the show's signature number, "Somewhere," which she performed half-solo, half-duet with her estranged birth mommy, Shelby. This week's showdown includes renditions of "Somewhere" by prodigy soprano Jackie Evancho and an electric string dulcimer, which the New Directions should definitely get for their band. View them below and vote for your fave!
As Performed By
Tom Waits
Delightfully growly or frighteningly growly?
As Performed By
Phil Collins
And until he finds that place, he will not wear the same shirt for more than 30 seconds.
As Performed By
Jackie Evancho
Don't look so sad, little Jackie! We'll give you whatever you want!
As Performed By
YouTube User seonachan
That is an electric string dulcimer, and something about the fourth fret makes it impossible to play the song faithfully. Rats.
As Performed By
Clockwork Brass
Nothing like a soulful French horn.
As Performed By
Rachel and Shelby
Romantic ballad becomes bitter mother/daughter number.