Will Reiser on the Toronto Premiere of His Seth Rogen Cancer Comedy, 50/50
"I started trembling."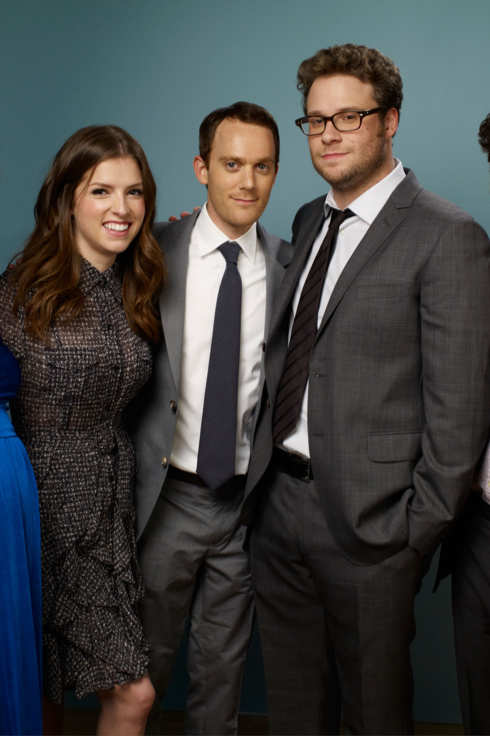 As Will Reiser discovered this week at the Toronto Film Festival premiere of 50/50, writing a comedy about that time you got cancer six years ago at age 24 will not prepare you for the experience of watching the finished movie about that time you got cancer six years ago at age 24. Especially while surrounded by a theater full of mostly random people and your family. "It's the first time my parents saw it, and it's the first time I saw it with my family as a whole. And I purposefully have not watched it for four months so it would feel a little fresh when I was watching it here," Reiser told us, looking dazed at the BlackBerry-sponsored after-party. "And what really hit home was there was a two-minute standing ovation at the end, and everyone turned and looked at me and I just ... I started trembling. This thing started six years ago when I was sick, and to think that now we're here, and we've made this incredible movie and people really like it ... it's just really overwhelming." Beyond that, the first people to stand up and ask questions during the Q&A, says Reiser, were "these three guys, and they were all cancer survivors and they were my age and they had just gotten through it, and they thanked us. It's just this movie is intense. It's a lot."
Though fiction, much of the movie is based on Reiser's real-life cancer struggle and how his best friend, Seth Rogen, who plays a version of himself in the movie, helped him through it in his own sweet, dumbass, 24-year-old way. "Seth did change my dressing [after surgery]," says Reiser. "And we would make a lot of jokes about awkward situations and awkward things that people would say. And with the scene where those girls rub my head, that didn't happen to me, but it was a lot of touching. Seth would always make fun of how I was like this Buddha or something."
But while in the movie Reiser's character (played by Joseph Gordon-Levitt) and Rogen use the cancer situation to get girls, Reiser hasn't yet capitalized on the chick-magnet potential of his cancer movie. "Honestly, I've been running around so much it hasn't even crossed my mind," he says. "Now is probably not the right time for me to be worrying about dating. Like, what would I say? I'm having trouble talking to [reporters]. I can't imagine what I would talk about if I saw a really attractive woman. That'll be the sequel: How My Cancer Movie Got Me Laid."