X Factor Does Well, But Not That Well, in Ratings
Twelve million people watched.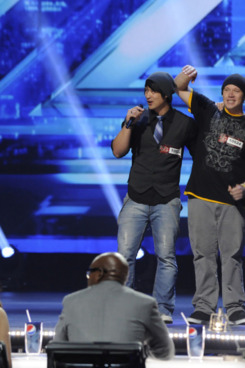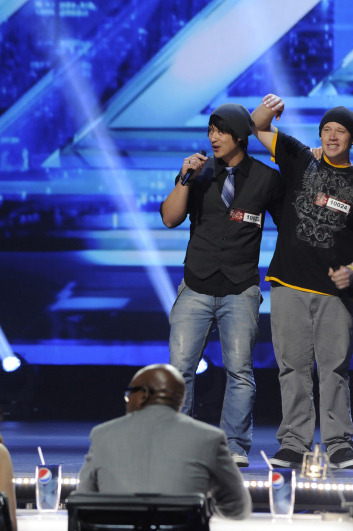 Simon Cowell's The X Factor drew a large crowd Wednesday, but it was not the ratings monster Fox may have dreamed about or that its rivals had feared. Per preliminary national Nielsen data, X was watched by 12.1 million viewers from 8 to 10 p.m. and averaged a 4.2 rating with viewers under 50. In overall audience, that's the biggest tune-in for a Fox fall show in five years (New Girl and other shows have been bigger in the 18 to 49 demo), but it wasn't enough to beat ABC's supersize comedies, Modern Family and The Middle. The former scored a monstrous 6.0 demo rating and averaged 14.3 million viewers, while the latter drew a 3.0 in the demo and just under 10 million. Elsewhere in the Nielsens, NBC's Up All Night had a solid showing at 8 p.m., but Free Agents collapsed at 8:30 p.m. (Hank Azaria should make sure his contract for The Simpsons is up to date). And at 10 p.m., Revenge took advantage of its big MF lead-in and won its hour. Check back in a bit for complete details in Your TV Ratings Explained.