2 Broke Girls Gets Full Season Order
Good week for Whitney Cummings.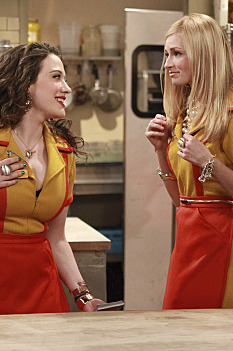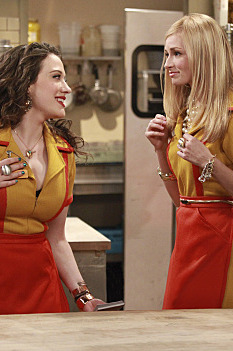 It's turning out to be a good week for Whitney Cummings: CBS has just ordered nine more episodes of the Cummings/Michael Patrick King–created Monday-night half-hour 2 Broke Girls, giving the show a full season of at least 22 episodes. Its pickup follows NBC's announcement yesterday that it was extending its relationship with Whitney, in which Cummings stars. While the Peacock's decision was more a vote of confidence than a reflection of strong ratings for the show, 2 Broke is a bona fide success. After a strong launch behind the season premiere of Two and a Half Men, 2 Broke has done exceedingly well in its regular 8:30 p.m. time slot, holding on to all of its How I Met Your Mother lead-in. Overall, it's definitely shaping up to be the year of the Hip Chick Comedy: Last week Fox renewed its megahit New Girl, which was the No. 1 show on TV last night in the key "adults 18-49" demo.