American Horror Story Gets a Second Season
More gonzo horror ahoy!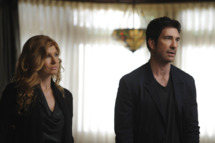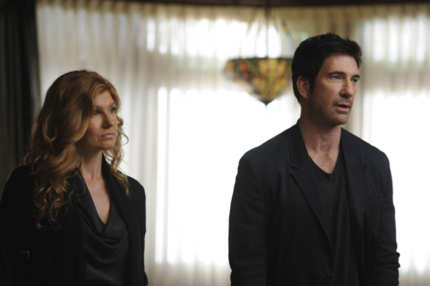 American Horror Story, Ryan Murphy and Brad Falchuk's campy, bloody, absurdist drama starring Connie Britton and Dylan McDermott as people who would rather be terrorized by a haunted house than live in the valley — or get a hotel room — will be back for a second season. (You can read Emily Nussbaum's review here.) The FX announcement makes no mention of how the second season will work: When Britton first signed on, it was with the understanding that the show might continue over many seasons, but the cast would change each year. The haunted house aspect was all that would remain the same. Britton more recently told us that it was possible she'd return (""I don't know! We don't know! Let's see!"), but, as far as we can tell, that would only make sense if her character straight lost her mind. Or turned into a ghost. Either of which are real possibilities.