American Horror Story Premiere Ratings: Okay, Not Thrilling
'Over There' and 'Dirt' got off to better starts.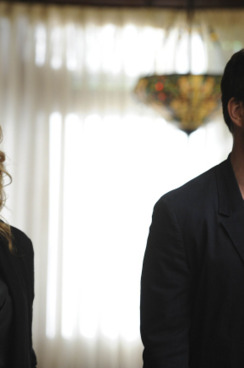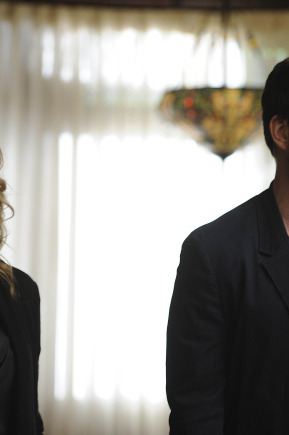 FX's much-hyped American Horror Story is off to a solid but not spectacular start in the ratings. Per preliminary national Nielsen numbers provided by FX, the Ryan Murphy–Brad Falchuk psycho-thriller averaged 3.2 million viewers at 10 p.m. Wednesday, with 2 million of said audience under the age of 50. Compared to last fall's dead-on-arrival Terriers, this is a major triumph: That critically lauded show earned only 1.6 million viewers (and just 659,000 in under-50s) in its initial telecast and was eventually canceled. But AHS came in well below several other past FX debuts, including the 2010 spring debut of Justified, which brought in more than 4 million viewers. Other FX series with higher initial audiences: Rescue Me, Over There, and Dirt. On the positive tip, AHS skewed younger than most of those series, with the 2 million tune-in among those under 50 higher than the debuts of all of the aforementioned series (except Justified, whose demo score AHS matched). FX also notes that when you add in the two reruns of AHS FX aired last night, viewership for the show climbs to more than 5 million (3.2 million under 50); it expects the number to climb even higher once data from DVRs is added in. "We know that when the [DVR] ratings come in, that of the 13 drama series FX has premiered, AHS will rank at least number two all-time in Adults 18-49 behind The Shield, and there is a possibility that it could be our highest ever," FX chief John Landgraf said.