American Horror Story Recap: Ghost Story
And a stabbing.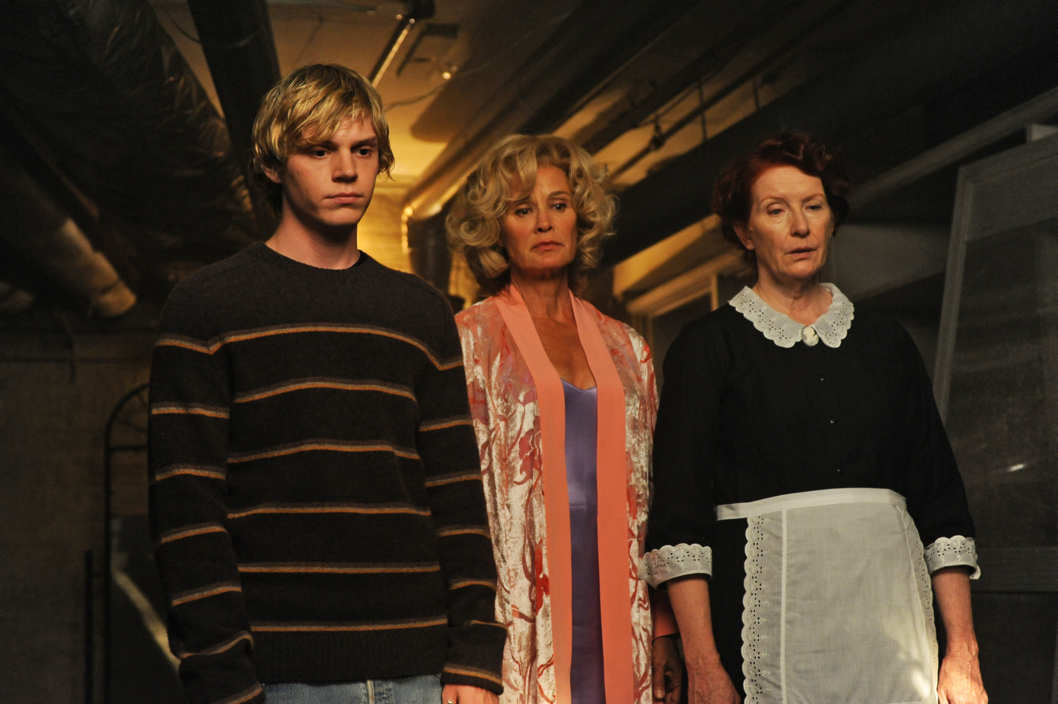 It's worth noting, in an episode that including an abortion, a graphic stabbing, an evil cupcake, and Jessica Lange seducing Vincent Gallo (99 percent sure that was Vincent Gallo) that I felt most uncomfortable on behalf of the writers. Where can they possibly go from here? The pilot looked like it was setting us up for a story line punctuated by Scream Five–y nods and name-checks, but I'm pretty sure last night's episode blazed through every remaining scary movie reference up through ones that are still showing on airplanes. By the time you've knocked out dead sorority nurses and Elephant, what's left? Troll 2? Shark Night 3-D? Was the doctor in the abortion clinic scene going to suggest sewing somebody's face to the butt of a hapless Japanese man as an homage to the homage in Human Centipede 2? The pacing of this show! I mean, New Girl moves at a clip, but I think they're probably waiting until ep six to have one of the main characters ax murder somebody.
But I could be wrong. Tune in next week!