American Horror Story Scares Up Its Best Ratings Yet
Okay, we admit it: The show's a hit.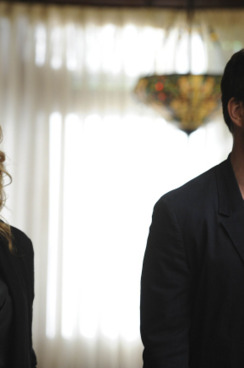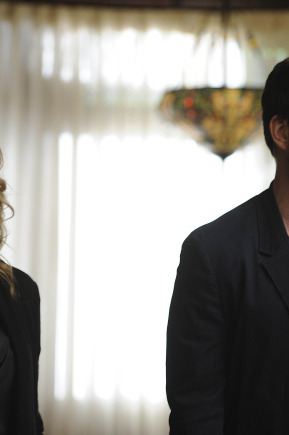 Back when American Horror Story debuted earlier this month, we described its initial ratings as "solid but not spectacular." Consider this a mea culpa: The Ryan Murphy-Falchuk frightfest has turned out to be a decidedly spectacular addition to FX's prime-time lineup, at least in terms of Nielsen numbers. Last night's episode, which featured a guest turn by Zachary Quinto, was the show's highest-rated yet among the network's target demo of adults under 50. It averaged a 1.7 rating in that category, better than anything else on cable Wednesday and one-tenth of a rating point higher than the show's premiere. Very few highly promoted cable shows demonstrate growth from their first to fourth episodes, and when they do (think AMC's The Walking Dead , Season 1), it's a pretty good sign said series is clicking with viewers. Even more impressive for AHS is how it's doing when data from DVR usage is figured in. FX earlier this week released stats showing that the aforementioned October 3 debut rose 54 percent when seven days of recorded viewing was tallied, making it the No. 1 series premiere for the network in the DVR era. Just shows you can't always judge a series by its overnight ratings. Or its gimp suit.